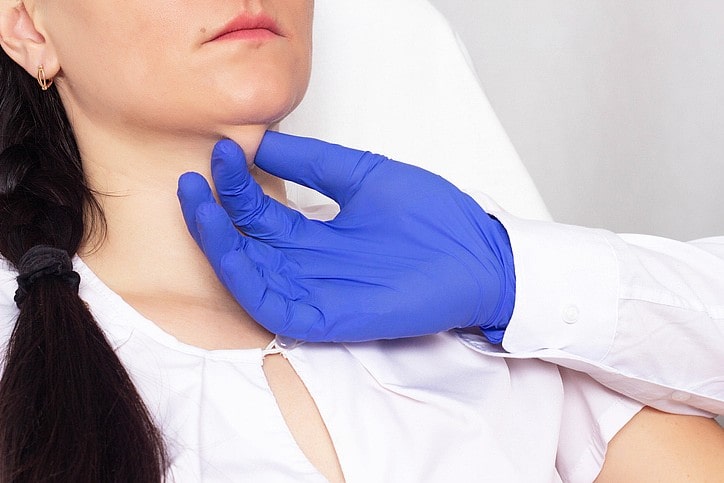 Double chins are no doubt an unsightly feature that many of us have and wish to get rid of. But unless you lose a massive amount of overall body fat, getting rid of that double chin may be a far-fetched dream for some due to how we store our fat, which cannot be changed. Imagine having to sacrifice some of that derriere just to achieve a sharper jawline — not worth it, at least for us. 
Thankfully, because of body contouring treatments like fat freezing, we can successfully spot and reduce fat according to our desires. However, while most popular fat freezing options in Singapore like CoolSculpt can perform body contouring with much success, the same cannot be said for facial contouring due to the machine's large handpieces. That is, until Cristal Pro disrupted the market.
What is Cristal Pro?
Cristal Pro is an effective cryolipolysis technology from France with the concept of 360 degrees body shaping, enabling body and face reshaping at the same time. It is non-invasive and non-surgical, and is not a type of plastic surgery like liposuction either. 
During the procedure, fat deposits are froze down to -12 degrees. These fat cells enter an apoptosis phase, which is an irreversible cell death. The cells are then eliminated naturally over the weeks following treatment. 
Cristal Pro can treat almost any area of the body, from large areas like the saddlebags and abdomen to smaller ones such as the chin or arms, allowing up to 4 body areas in one session. There are 8 applicators in total, each designed for different parts of the face and body. 
There is no downtime, and it guarantees up to 30% reduction in fat cells. Clinical studies show that there is an average of 2 – 4cm loss in fat circumference after every session.
What are the benefits of fat freezing by Cristal Pro?
Below are the benefits of fat freezing by Cristal Pro: 
Blood vessels, nerves and muscles will not be affected.
It is a painless and low risk procedure.
There is no downtime.

 

Damaged fat cells are permanently flushed out of the body.

 

There is no risk of infection.
Multiple areas of the body can be treated in one session.

 

Fat freezing is suitable for people of any age.

 
Is fat freezing safe?
Fat freezing is known to be safe and successful, and an alternative to risky procedures like liposuction. There is no surgery, and there are no injections either. 
The doctors simply cool the fat cells in the targeted area, which causes the fat cells to freeze and die, and they begin disintegrating and eventually become metabolised out of the body system. 
Will the results of fat freezing from Cristal Pro last long?
The chances of the fat cells returning after being eliminated are slim or none. Patients are still advised to have a healthy diet and an active lifestyle if they want to support the fat-reduction treatment for the best results.
How many Cristal Pro treatment sessions do I need for double chin reduction?
You can expect results within 1 – 2 sessions. But generally, 1 – 3 sessions per region at 1-month intervals are recommended. It also depends on the target area of the body, as well as the proportion of fats in those areas. The standard for beauty is different for different people, so the number of sessions really depends on what you want to achieve.
Often —not just for body contouring treatments— patients don't know when to stop and don't wish to as the satisfaction from seeing results can be addictive; but it is the responsibility of the practitioner to keep an objective eye and manage the patient's expectations. As such, we highly recommend seeking a responsible doctor who can ensure safe, satisfactory results.
What is the cost of Cristal Pro in Singapore?
Cristal Pro costs about $199 onwards per applicator. As with any aesthetic treatment, the cost depends on the treatment area and how severe the problem is.
Conclusion
If a double chin is still weighing you down, you may want to try fat freezing treatment with Cristal Pro. It is safe and non-invasive, and can give you the V-shaped jawline you've been longing for without breaking the bank. 
If you're still not sure you want it yet, feel free to speak to us and we are happy to help! 
References
Lipner S. R. (2018). Cryolipolysis for the treatment of submental fat: Review of the literature. Journal of cosmetic dermatology, 17(2), 145–151. https://doi.org/10.1111/jocd.12495
Ingargiola, M. J., Motakef, S., Chung, M. T., Vasconez, H. C., & Sasaki, G. H. (2015). Cryolipolysis for fat reduction and body contouring: safety and efficacy of current treatment paradigms. Plastic and reconstructive surgery

,

135(6), 1581–1590. https://doi.org/10.1097/PRS.0000000000001236